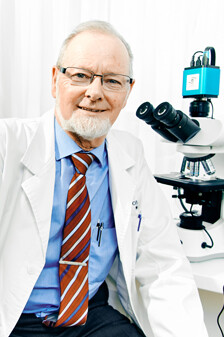 Dr. med. Thomas Rau M.D.
Doctor and main initiator of the BioMed Center Sonnenberg
Dr. Rau has, since early in his career, developed a focus on natural therapies, especially homeopathy and nutritional changes. Success in the healing of his patients gave him inspiration to study with the leading practitioners of alternative healing methods. Amongst these were orthomolecular medicine, Chinese and Ayurvedic as well as European holistic medicine. Dr. Rau has developed his own holistic healing theory based on over 30 years of building knowledge and experience. This theory is Dr. Rau's Biological Medicine. It is based on the principles of detoxification, nutrition, digestion and sustainable strengthening of the immune system.
.
Career and academic studies
Medical school University of Berne
Final examinations in medicine in Switzerland and the USA
After his studies he specialized in rheumatology, internal and general medicine
Member of the Swiss Medical Association FMH since 1981
1981 to 1982 conventional medicine practitioner and medical director of a Swiss cure center for rheumatology and rehabilitation medicine
1983 to 1992 doctor in a drug rehabilitation center
1992 to 2019 developing the Paracelsus Clinic Lustmühle (Switzerland) as medical director and part owner
Until 2020 leader of the academic network and educational organization "Paracelsus Biological Medicine Academy"
Engagements and honors
Since 1997 involved in the development of partner clinics (USA, Switzerland, Malaysia, Vietnam and Cyprus)
Founder, and until 2008, board member of the Biological Medicine Network, USA
In 2019 he was awarded the honorary professor title from the European University in Vienna, Austria