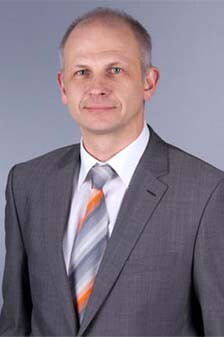 Rolandas Janušas M.D.
Medical doctor for orthopedic regenerative medicine,
orthopedic and spine surgeon
After several orthopedic procedures and years of experience as a spine surgeon, Rolandas Janušas M.D. has chosen regenerative medicine, without surgery. During his career, he has performed over 25,000 different orthopedic procedures using ultrasound imaging and fluoroscopy-guided injections, until 2021 at his OREME clinic in Belgium. Since then, Rolandas Janušas M.D. has been working with various regenerative medicine procedures and has been able to report gratifying results. He attaches great importance to the aspect of nutrition and activation of the body's own regulatory capacity.
Career and academic studies
Heidelberg University Medical School (

Ruprecht-Karls-Universität Heidelberg

) in Germany

Member of the Regenexx Network until 2019

2017 - 2021 Head of the OREME Clinic in Belgium